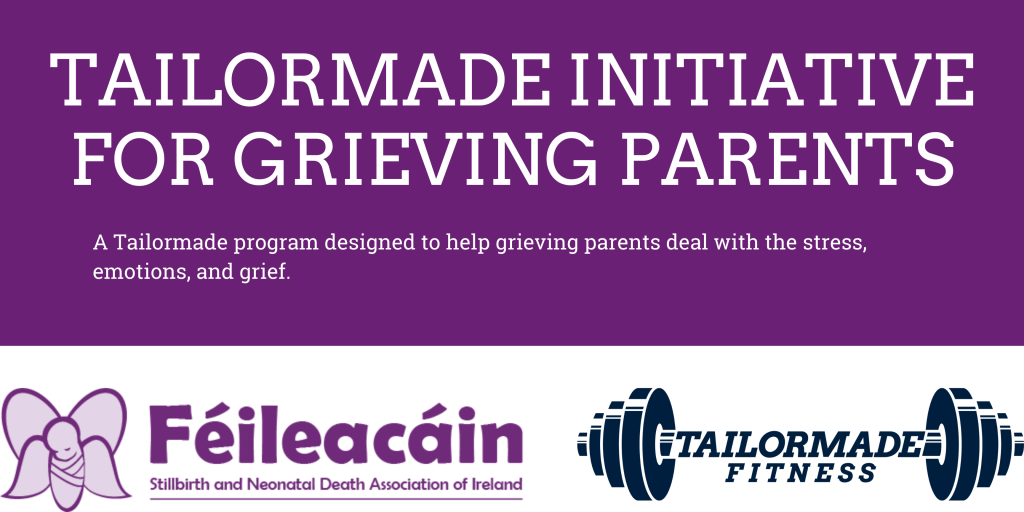 In Christmas of 2019,  Paul (one of our team members) and his wife Laura lost a baby boy who was stillborn at 33 weeks. In honour of their baby boy James, Tailormade are really proud to announce an initiative aimed at helping grieving parents.
During that rough time time Laura and Paul received support from a fantastic charity called Feileacain. Feileacain provide memory boxes, support services, and events throughout the year aimed at helping anyone who loses a baby during or after pregnancy.
We want to give back, so we have the huge pleasure of announcing an initiative that we are really proud of. Anyone who is involved with Feileacain, or who has lost a child knows how hard it can be mentally. One of the things that can help is exercise. So to facilitate that, we are offering one month free to anyone involved with Feileacain or who has lost a child. We want to extend a hand to you and help you in any way we can.
This process will be done discreetly, and tactfully, to ensure that you are comfortable in the gym. You will be brought in by a coach who will show you around and show you how our gym works. You will go through an assessment questionnaire to help us get to know you, your goals and any physical issues you may have. This will allow us to modify the programme around your needs to ensure you get the most out of the sessions.
You will be a part of our group sessions and nobody bar us and you will know who you are and why you are there (unless YOU choose to talk about it). As far as we and anyone else are concerned, you are another paying member.
If you want to learn more, and want help with your fitness, or just need a session to blow off steam and improve your mental health please reach out to us today. Send us a message on any of our socials with the word "Feileacain", or if you would like to reach out to Paul personally send an email at marketing@tailormadefitness.ie and we will get the ball rolling. You can also fill out the form below to request a call back. If you would like to check out more about Feileacain check out the link below.